Laurence Carr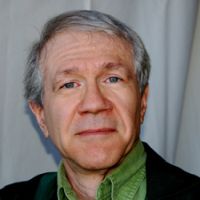 Saigon Cinnamon
sits innocently enough
on the grocery shelf
between the cardamon
and cumin
bought without a second thought
and ready for
holiday baking
the rich brown bark
peeled from trunks
once deflowered from
Agent Orange's
secret visits
and
fertilized with
blood and bone meal
from half a world away
the label should read
Ho Chi Mihn City cinnamon
a more complex meter
but too many syllables
for a sexy brand that rolls off the tongue
so we buy our Saigon cinnamon
a name whose metaphor and meaning
are lost on those who weren't witness
and the spice cakes and cookies
will be served with grace
with not a hint of aftertaste
a hundred iridescents
cut to the bone
the brittle heart mourns
it's missed the last train
and will have to spend the night
on the wooden pew
in the station waiting room
with no creature comforts
not even a weak coffee
or a dog-eared Redbook
the stationmaster's gone home
to a warm bed,
probably
and is this the day the clocks
turn back time
to behold false youth in the pitted
restroom mirror
flickering fluorescents
the syncopated heartbeats
of a generation
left in the lost and found box
with the unspoken umbrellas and
a blind man's deadly night shades
Ferguson, Afghanistan
Baltimore, Afganistan
Charleston, Afganistan
Chicago, Afganistan
San Bernadino, Afganistan
Charlotte, Afganistan
Tulsa, Afganistan
We're American snipers, one and all
dancing
in circled lockstep,
with fear
our rally point.
We steady our aim, we point and shoot
as if we're taking graduation photos.
We immerse in quickdraw shootouts
on deserted highnoon streets.
An all American epic.
We weave threads of fear into our flag
and play out our misled past as present
in bleeding comicbook colors.
We waver on everything but a trigger pull.
The only decision we agree on.
With the last page always on the drawing board
in a country of sequels
our never ending story.
About the Author
Laurence Carr (
Vaudeville
) has had plays produced throughout the U.S and Europe, including
The Wakeville Stories, 36 Exposures
, and
The Voyage of Mary C.
. His Off-Broadway play,
Kennedy at Colonus
, was cited in the
Burns Mantle Best Plays Series
. His novel,
Pancake Hollow Primer
, (Codhill Press), won the Next Generation Indie Book Award in 2013, and his poetry appears in numerous publications. He teaches dramatic and creative writing at SUNY New Paltz. Website:
www.carrwriter.com
(click here to close this window)