Peter Coco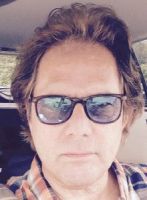 Our Great National Pastime
('The Day After' Presidential Election, November, 2016)
Black Swaned
Wilderness Sport
4 Year Fractal
Crap Shot
At Check And Balance
Played To Take All
Lest Be Taken,
In One Size Fits All
Fits Of Cheer, Boo,
Cry And 'Like'
Fooling With Fool's Gold
Hope/Hate/Fever/Plate -
Real Time Catalogued,
Matter Of Course,
For Quick Display
Getting Quicker -
And Collected
Equivalent -
Hubris Crown
Of Victory/New Shoe
Of Defeat -
Fear Strikes A Path
Through Yesterday
Until The Next Cycle
I Saw You
I Know You Were There
I Saw You
Your Mother
Got Nasty With The Cops
Like She Always Did
And You Went Back
To The Basement
After The Fracas
And Continued Screwing
Beverly Davis –
The Finest Black Girl
In Grammar School –
Her Long Legs
Wrapped Around
Your Neck –
I Saw That Too
From The Side
Of The Doorway –
Wow! That Was
Something For A Kid
Like Me – Still Looking
For A Kiss!
The Day After
Me And Your Sister
Won 2nd Place
In The Twist Contest,
You Stepped In DogShit
With Your New Wingtips…
I Saw It And Called
You "Shitshoe" Loudly
In Our 7th Grade Class
You Had Just Been
Transferred To From
Reform School
You Banged Me
In The Face For That
And I Understood
That Our Best Friendship
Was Over
…And Now For
The Hard Part…
I Was There
On The Street
When Your Crippled
Father Beat You
So Bad With His Cane
Out Onto The Stoop
Of Your Building
And You Ran Up
The Fire Escape
5 Stories
To The Roof
And Stayed There
At The Edge, Shivering
In Your Pajamas,
In A Big Blizzard.
Your Mother
Called The Cops
And They Got You Down
And Warned Your Father.
When I Saw That,
I Knew That You
Were Worse-Off
Than Me And
Always Would Be
****************
Over The Next
Dozen Or So Years
I Wrote 3 Poems
Wondering About
You In Jail
And Whether You
Were Out Yet:
One On A Canal
Barge In Amsterdam,
One From An Oasis
In The Sinai,
One From A Coutyard
In The City Of Thanjavur –
I Asked Myself
About The Luck
Of Freedom –
Why Me And Not You?
Afterall, You Were The
Brave One.
When I Returned
Home, You Were On The
Front Page
Of The News
Along With Your
Brother And Sister –
Busted Kidnapping
The Richest Man
In America.
I Saw That
I Saw You
Now Everyone Did,
Even Me
Fillmore
wandered day off
bartending
Uptown crippled of Chic -
rashed of banality -
overexposed of Powder,
postpartum-mortem
Studio 54 Eurotrash crowds
clamouring,
I walk deliberate slow
in gray-black isolation suit
expecting no hint of Muse estranged
one block worn as next –
trying to find My Country –
turning West on 2nd Avenue
and East 6th Street,
no expectations –
dissonant as the
boarded-up tight
building I straddle -
sped by the bubbled poster layer/
graffiti/black-white
slop-stacked palate
of pre-gentrified East Village,
1979.
East 6th & 2nd –
just another trash corner
to just pass like any other,
spying dirty men
drunks pissing
junkies copping
junkies hanging
and the occasional police chase
East 6th & 2nd
vacancy shrouded -
just another corner to pass…
no hint, sense or ghost
of a past…nor the
Crossroads Palace
it once famously showcased:
The Fillmore East…
marquee gone
lobby walled-in,
silent as forgotten…
'til chain clank
stops me in my tracks
and I step inside
The Great Hall
for the first time in ten years,
climbing through the side doors
wide open
the side doors we used to line Lucky...
the side doors – special times cracked
enough to peek overamped yardbird
quicksilver majestic beginning,
before the entire globe latched on -
the side doors – wide open this time –
hanger gates to motor shovel destruction
readying 'The Saint' – first legit Gay Disco…
one bulldozer squeals like twisting steel left,
the other grinds smoking right,
passing eachother distributing mounds of earth –
brash churning plunking abandon swash
of construction-site Destiny rattle,
leveling with haste
ground consecrated in Groove –
digging over under sideways down
waving dunes of Rushes Flashing me Back
from row 60 to front –
HeyDay hugging this emptiness audience
arranged me:
Buddy Guy standing right next to me
blowing Real electric blues for half an hour,
Wicked Wilson Picket Grin – before
Traffic's first…never much further away,
Albert or B.B. before Hendrixs or Cream
Or Who…later Beck Mayall Ten Years After
Tull…Sonny Brownie Staples
Before Band Miles or Joni before Buckley
…Hammond to Cocker to Santana –
Canned Heat Moby Grape with Byrds
or Janis…Havens come Steppenwolf
come Butterfield…Creedence come
Winter come Zeppelin – always 3 on a bill –
$3, $4 or $5, 'til 3 4 or 5 a.m….
when The Airplane leaves the stage !Triumph!-
Maria Callas ogle tremolo
piping 'no more encores' signal –
big chandelier turns-up full
tilting room golden –
Night Over
…the balcony is gone –
all that remains are the white
marble balustrade sturdy in place
demanding the exhilaration
of heaven's gate foyer and
swooned orchestra it once separated,
opposite the mammoth,12 foot high stage –
aching pitch black – nude of Light Show and curtain –
a stark, sharp monolith of raw potency
cantilevered above the dirt piles
the dozers heap, then push even -
with the mother orb opera house chandelier
still imposed overhead – a rubbed lightning archive
of Rock & Roll Glory, now crusted opaque in demolition dust.
the façade burnt down
during a Who concert
Bill Graham threw
a big goodbye concert –
West Coast/East Coast bands…
and The Allman Brothers…
and that was that
done
finished.
…too much going on
to Celebrate…
too much too bad too fast
too Trouble too Nixon.
The Bold Heart
of Peace & Love
ripped out on the barricades –
Hippies licking wounds
in exile –
Music, no longer brave
enough to Feed
or Protect.
so, The Fillmore goes out –
like a bakery
or a men's shop
or a 5&10 –
only quicker –
like a secret
or a pipedream
or a myth…
yet, out those side doors,
jumping back onto E.6th –
I recall with a singular Joy,
how hip-happy-sad
I was, right there,
when the world
was on my shoulders -
Blasting!
nice as Nice
rushing tatters of late July
stuffed rags of August
tumble of leaves and sky
hickory stone
mercy fear
eggs melon
- brown gray green
chalk smoke veil
burning off
on Tinker Street -
Sun, better than yesterday…
quiet cool steam…
guitar strum
'just like a ring in a bell'
keeps Woodstock popping,
clean of cut
and nice as Nice
in thought and Feeling
of Sun…
Sun in frame of touch
and memory -
motion and reflection –
time and honesty…
Sun Sunbrag
of day - every one -
in downtown valley
bright with brand:
Redemption
while fly-hi
Lenape Chief
standing Overlook Mountain
dreams us a look
or 2…or 3
at dirt
and gravel
and steel
of Sundance
in heat of Self
gone fire of Self
under virgin Sun
no other
About the Author
Peter Coco (Peter Cocuzza) is a Poet and Novelist from Newark, New Jersey. His work draws on experiences growing up there through the '50's and '60's, as well as later travels in India, the Middle East, Europe, Africa and America. He now resides in Woodstock, New York.
A.K.A. Peter Coco, At The Hop, Recent Poems
Ohayo Press, 2016.
Rise
anthology, Vagabond Press, 2017
(click here to close this window)