Woodstock Poetry Society
Featured Reading and Open Mike
Saturday, August 13th, 2016 at 2pm
Golden Notebook (Upstairs)

Christi Shannon Kline
Jane Ormerod

Poets Christi Shannon Kline and Jane Ormerod will be the featured readers, along with an open mike when the Woodstock Poetry Society & Festival meets at Golden Notebook (Upstairs), 29 Tinker Street on Saturday, August 13th, 2016 at 2pm.

Note: WPS&F meetings are held the 2nd Saturday (2pm) of every month at Golden Notebook (Upstairs).

Golden Notebook (Upstairs)
29 Tinker Street
Woodstock, NY 12498
www.goldennotebook.com
845-679-8000

The reading will be hosted by poet Phillip X Levine. All meetings are free, open to the public, and include an open mike.

*
Features:

Christi Shannon Kline- Poet, playwright, performer and Arkansas native, Christi Shannon Kline left the beauty of "The Natural State" at an early age for a career in the entertainment industry.

Kline worked in many aspects of the business before an injury led her to explore writing as a means of expression. Her first attempt yielded REUNION, a drama in the Southern Gothic Style, which received a professional reading and performance in Manhattan, with Kline in the leading role.

Kline's formal training in poetry came from The New School in Manhattan, where she was privileged to study by invitation with award-winning poet and mentor Marie Ponsot, who generously endorsed her first book, No Child More Perfect & Other Poems (Nirala, 2012). Ponsot's influence is apparent in Poets in the Woods, inspired by the healing power of nature found in her new home in the beautiful New Jersey Highlands, which Kline finds reassuringly reminiscent of her native Arkansas.

A member of Actors' Equity Association, the Dramatists Guild, and Poets & Writers, Kline has read and performed at venues throughout the United States and abroad. www.christishannonkline.com.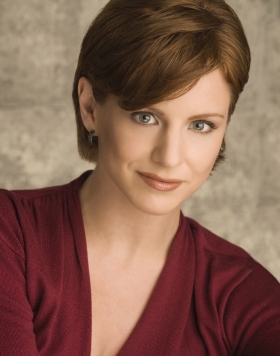 Mending Melancholy

Autumn undresses
revealing trees' tender tracery,
sky caught in wooded webs

Neighboring houses suddenly
declare their nearness,
fence lines make proclamation

Fall's shifting focus
forcing secrets
from pared landscape

Cliffsides disclose jagged openings
divulge whereabouts of hidden lairs,
tree dwellers' homes declared

Soon winter will seek confession
from the lake's fluid outline,
expose its full span

In this mending melancholy of fall
it is best to surrender to the quiet passings,
downward motion, internal call

Jewels of passing season
piling up,
a settling of debts

Grab the rake, accept the evidence,
come to terms with the bones of things:
roots are all that really matter

Fall in line with
creatures gathering in
what is needed to sustain

Bear witness to the rending,
the cutting back, the dying down,
with acceptance of earth's call to sleep

The call for continuance
into that private well of
underground promise

Rely on the mystery,
the return as foretold,
give thanks for deciduous hedges,
the for-evergreens

Keep a few reminders:
rusted plumes of Astilbe,
hydrangea nests, spears of Echinacea,
spokes of baby's breath

Grill a hamburger in the face of frost warning,
leave the kayak out one more week,
use fire to defend against early darkness,
some annuals succeed indoors…

Mind the message:
Prepare for what's to come
Give thanks for what has been

Gratitude the mender
in this the mending
melancholy of fall

-Christi Shannon Kline

*

Jane Ormerod- Jane Ormerod is the author of Welcome to the Museum of Cattle (Three Rooms Press, 2012), Recreational Vehicles on Fire (Three Rooms Press, 2009), the chapbook 11 Films (Modern Metrics/EXOT Books, 2008), and the spoken word CD Nashville Invades Manhattan. Jane's work also appears in numerous US and international anthologies and journals including Have a Nice NYC, Maintenant, Breadline, AND / OR, Marsh Hawk Press Review, The Nervous Breakdown, and Paris Lit Up. Born on the south coast of England, Jane now lives in New York City and performs across the United States and beyond. She is a founding editor at great weather for MEDIA, an independent press focusing on edgy and experimental poetry and prose. www.greatweatherformedia.com.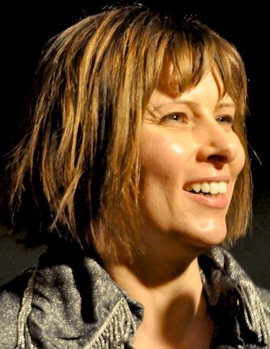 photo by Jay Franco
I Am Not a Mother

I am not a mother.
Many times she told me—from maybe twelve years old—
that I would never be one.
She told me I would probably be dead by the time I was 35.
She suggested it would be suicide.
She said think of the family left behind.
She said think of the shame it would bring.
As far as I remember, she has never said she loves me.
Not to my face, not in a card.
I know, however, she does.
When her own mother died, she said she cried when the phone call came
but only that one time. In private.
When I cried at the funeral, she told me to be quiet.
To not draw attention.
I rarely write about her
(To be fair, I never write directly about anyone.)
But she is there, she is there, and I am what I am not.
I am not a mother.

-Jane Ormerod

*

Developing WPS 2016 Schedule - all readings at Golden Notebook (Upstairs)

01/January 9th – Christina Lilian Turczyn; Thom Francis
02/February 13th – Annie Christain; Melody Davis
03/March 12th – J. Camp Brown; Raphael Kosek
04/April 9th – Mary Leonard; Robert Milby
05/May 14th – Barbara Adams; Philip Fried
06/June 11th – Jeffrey Davis; Philip Pardi
07/July 9th – Anne Gorrick; George Wallace
08/August 13th – Christi Shannon Kline; Jane Ormerod
09/September 10th – Dennis & Justin Bressack; Judith Saunders
10/October 8th – Katherine Burger; Rebecca Daniels
11/November 12th – Marilyn McCabe; Teresa Costa
12/December 10th – Sharon Israel Cucinotta; TBA and Annual Business Meeting

Also, why not become a 2016 Member of the Woodstock Poetry Society & Festival?

Membership is $20 a year. (To join, send your check to the Woodstock Poetry Society, P.O. Box 531, Woodstock, NY 12498. Include your email address as well as your mailing address and phone number. Or join online at: www.woodstockpoetry.com/become.html). Your membership helps pay for meeting space rental, post-office-box rental, the WPS website, and costs associated with publicizing the monthly events. One benefit of membership is the opportunity to have a brief biography and several of your poems appear on this website.