Woodstock Poetry Society
Featured Reading and Open Mike
Saturday, January 11, 2014 at 1-3:30pm (special time)
Golden Notebook (Upstairs)

Darcy Smith
Tim Dwyer
2013 Annual Business Meeting

Poets Darcy Smith and Tim Dwyer will be the featured readers, along with the 2013 WPS Annual Business Meeting and an open mike when the Woodstock Poetry Society & Festival meets at Golden Notebook (Upstairs), 29 Tinker Street on Saturday, January 11, 2014 at 1:00-3:30pm (special time). Note: WPS&F meetings are held the 2nd Saturday of every month (usually at 2pm) at Golden Notebook (Upstairs).

Note the venue - we will be at Golden Notebook (Upstairs) for this reading and throughout 2014. Thanks Jacqueline, and all at Golden Notebook.

Golden Notebook (Upstairs)
29 Tinker Street
Woodstock, NY 12498
www.goldennotebook.com
845-679-8000

Woodstock Poetry Society & Festival as part of the Woodstock Arts Consortium is sponsoring this poetry event as part of the Woodstock "Second Saturdays" Art Events. For a full listing of "Second Saturday" events, see: www.artsinwoodstock.org.

The reading will be hosted by poet Phillip X Levine. All meetings are free, open to the public, and include an open mike.

*
Features:

Darcy Smith - Darcy Smith has an upcoming publication in an Irish literary journal, Boyne Berries. Her poems have also appeared in local publications including Chronogram and Up The River. Darcy is a sign language interpreter by trade. Being bi-lingual, she is endlessly fascinated by the nuance and meaning of language and culture. A Hudson Valley Native, she lives in Uptown Kingston, NY. When she's not working or writing, Darcy loves to kick-butt, body-combat style in the gym.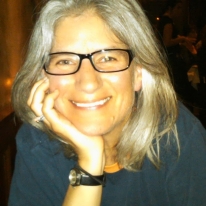 Shoreline Nap
Shoreline stretches gray thin
past forever.
I spread my blanket across smoldering sands where
Sun ripples quiet.
I sleep steady as
the tide lurches on.
-Darcy Smith
*
Tim Dwyer - Tim Dwyer has recent and upcoming publications in the stinging fly, Crannog, The Galway Review, Boyne Berries, Cork Literary Review, Skylight 47, The Linnet's Wings, The Stony Thursday Book, Southword and Burning Bush 2 as well as the Albany Poet's journal Up The River. He is completing a collection entitled Between Two Shores: Messages From The Irish Diaspora. He is poetry consultant to Catskills Irish Arts and a member of Irish American Writers And Artists. He is working on a project of placing Irish poems of different eras to music. He is a psychologist at a correctional facility, grew up in Brooklyn and lives in the Hudson Valley of New York State. His mother and father were from the West of Ireland.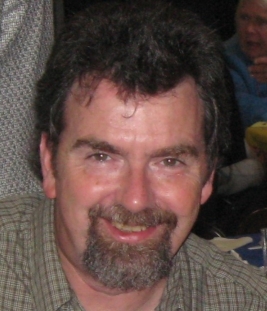 First Flowers
Hudson Valley
A cold start to April,
the first flowers appear out front
of the century-old woman's home
once surrounded by the family farm.
Small white flowers encircle the tree stump-
if I were Irish born I would know their names,
I'd be versed in the flowers and the trees,
I would know if their drooping bell tops
were in their nature
or shock from this frigid wind
fighting the arrival of Spring.
-Tim Dwyer
***
2014 Schedule

01/January 11th – Darcy Smith; Tim Dwyer & 2013 Annual Business Meeting
02/February 8th – Gary Siegel; Joanne Pagano Weber
03/March 8th – Marina Mati; Robert Milby
04/April 12th – Dennis Wayne Bressack; Donald Lev
05/May 10th – Karen Schoemer; Timothy Brennan
06/June 14th – Rebecca Schumejda; Theodore Phelps
07/July 12th – Anique Taylor; Sparrow
08/August 9th – Alison Koffler; Jo Pitkin
09/September 13th – Lee Slonimsky; Sarah Van Arsdale
10/October 11th – Richard Loranger; Teresa Costa
11/November 8th – Lee Gould; Norma Bernstock
12/December 13th – Dennis Sullivan; Joe Krausman & 2014 Annual Business Meeting

Also, why not become a 2014 Member of the Woodstock Poetry Society & Festival?
Membership is a nominal $15 a year. (To join, send your check to the Woodstock Poetry Society, P.O. Box 531, Woodstock, NY 12498. Include your email address as well as your mailing address and phone number. Or join online at: www.woodstockpoetry.com/become.html). Your membership helps pay for meeting space rental, post-office-box rental, the WPS website, and costs associated with publicizing the monthly events. One benefit of membership is the opportunity to have a brief biography and several of your poems appear on this website.