Woodstock Poetry Society
Featured Reading and Open Mike
Saturday, June 14, 2014 at 2pm
Golden Notebook (Upstairs)

Rebecca Schumejda
Theodore Phelps

Poets Rebecca Schumejda and Theodore Phelps will be the featured readers, along with the WPS Annual Business Meeting and an open mike when the Woodstock Poetry Society & Festival meets at Golden Notebook (Upstairs), 29 Tinker Street on Saturday, June 14, 2014 at 2pm. Note: WPS&F meetings are held the 2nd Saturday of every month at Golden Notebook (Upstairs).

Note the venue - we will be at Golden Notebook (Upstairs) for this reading and throughout 2014. Thanks Jacqueline, and all at Golden Notebook.

Golden Notebook (Upstairs)
29 Tinker Street
Woodstock, NY 12498
www.goldennotebook.com
845-679-8000

Woodstock Poetry Society & Festival as part of the Woodstock Arts Consortium is sponsoring this poetry event as part of the Woodstock "Second Saturdays" Art Events. For a full listing of "Second Saturday" events, see: www.artsinwoodstock.org.

The reading will be hosted by poet Phillip X Levine. All meetings are free, open to the public, and include an open mike.

*
Features:

Rebecca Schumejda - Rebecca Schumejda is the author of Waiting at the Dead End Diner (Bottom Dog Press, 2014), Cadillac Men (NYQ Books, 2012), Falling Forward (sunnyoutside, 2009) and several chapbooks. She received her MA in Poetics and Creative Writing from San Francisco State University and her BA in English and Creative Writing from SUNY New Paltz. She lives in New York's Hudson Valley with her family. www.rebeccaschumejda.com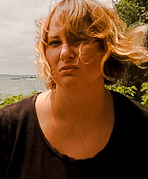 How to Work on Cars
They both hope it's not the carburetor,
the device that blends air and fuel.
My husband and his brother try to
squeeze under the hood at the same time
looking for answers. If you did not know
them, you would never guess they
grew inside the same womb, these two
men standing side by side in the driveway
on Christmas Eve. The horror of having to
take everything out of its chest
weighs heavy on their expressions:
neither of them have bought a single
gift yet, and the sun is already setting.
-Rebecca Schumejda
(originally published by Pif magazine)
*
Theodore Phelps -
b. 1948.
Theodore (Ted) Phelps, Hudson Valley resident, writes, paints, acts, plays music, and teaches Natural Meditation, all for the love of it. He wrote and published A Course in Meditation. One poem was published in Chronogram. "I make a poem when I both need to and can, and that can be rare in some seasons, like weather events that vanish so long we almost forget they are possible around here." Ted hosts a Facebook group (FB Improv Poems) that anyone can join to add a spur to write something as soon as it comes and put it out there as our courageous improv performers so generously do.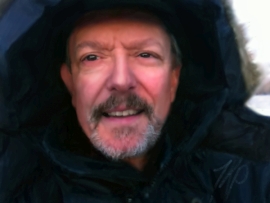 Still There
2013
At the wake
the body lies out long
eyes pressed
dressed for dinner
The shruti fills the air
with all that he can think
full with all that was and
what will be
And lying just awake and full
he does not hear the guests
nor know yet anymore than they
how one he is and they
in the pool that they together
make
-Theodore K. Phelps
***
2014 Schedule

01/January 11th – Darcy Smith; Tim Dwyer & 2013 Annual Business Meeting
02/February 8th – Gary Siegel; Joanne Pagano Weber
03/March 8th – Marina Mati; Robert Milby
04/April 12th – Dennis Wayne Bressack; Donald Lev
05/May 10th – Karen Schoemer; Timothy Brennan
06/June 14th – Rebecca Schumejda; Theodore Phelps
07/July 12th – Anique Taylor; Sparrow
08/August 9th – Alison Koffler; Jo Pitkin
09/September 13th – Lee Slonimsky; Sarah Van Arsdale
10/October 11th – Richard Loranger; Teresa Costa
11/November 8th – Lee Gould; Norma Bernstock
12/December 13th – Dennis Sullivan; Joe Krausman & 2014 Annual Business Meeting

Also, why not become a 2014 Member of the Woodstock Poetry Society & Festival?
Membership is a nominal $15 a year. (To join, send your check to the Woodstock Poetry Society, P.O. Box 531, Woodstock, NY 12498. Include your email address as well as your mailing address and phone number. Or join online at: www.woodstockpoetry.com/become.html). Your membership helps pay for meeting space rental, post-office-box rental, the WPS website, and costs associated with publicizing the monthly events. One benefit of membership is the opportunity to have a brief biography and several of your poems appear on this website.