Woodstock Poetry Society
Featured Reading and Open Mike
Saturday, February 14th, 2015 at 2pm
Golden Notebook (Upstairs)

Cheryl Rice
Glenn Werner (postponed)

Poet Cheryl Rice will be the featured reader, along with an open mike when the Woodstock Poetry Society & Festival meets at Golden Notebook (Upstairs), 29 Tinker Street on Saturday, February 14th, 2015 at 2pm. Poet Glenn Werner was forced to postpone his featured reading. Note: WPS&F meetings are held the 2nd Saturday of every month at Golden Notebook (Upstairs).

Note the venue - we will be at Golden Notebook (Upstairs) for this reading and throughout 2015. Thanks Jacqueline, and all at Golden Notebook.

Golden Notebook (Upstairs)
29 Tinker Street
Woodstock, NY 12498
www.goldennotebook.com
845-679-8000

Woodstock Poetry Society & Festival as part of the Woodstock Arts Consortium is sponsoring this poetry event as part of the Woodstock "Second Saturdays" Art Events. For a full listing of "Second Saturday" events, see: www.artsinwoodstock.org.

The reading will be hosted by poet Phillip X Levine. All meetings are free, open to the public, and include an open mike.

*
Features:

Cheryl A. Rice - A Long Islander by birth, I have made the Hudson Valley my home for over thirty years. I have participated in poetry events from Albany to Middletown, NY, and made live appearances on WDST-FM (Woodstock, NY) and WKZE-FM (Sharon, CT). I am the founder and host of the semi-annual Sylvia Plath Bake-Off, allegedly the world's only combination open mic/baked goods contest. I was accepted into two poetry workshops at The Omega Institute in Rhinebeck, NY with former NYS Poet Laureate Sharon Olds. My poetry has appeared in The Baltimore Review, Bitterroot, Chronogram, The Country and Abroad, Exit 13, The Florida Review, Home Planet News, Mangrove, Metroland, The Pelican Review, Other: -----, The Temple/El Templo, and The Woodstock Times, and online at albanypoets.com, poetrypoetry.com., and thehiddencity.com."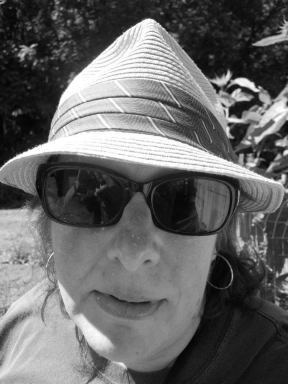 Prayer
I don't know what works anymore—
the old woman who crosses herself before she gets in a cab,
internet blessings attached to emails, fixed as an indiscriminate signature,
a deep breath before plunging in, plugging in for the day's calls.
Ritual comforts us humans who still don't know
where lightning comes from, but when that old
mystery is explained, what do we do with the pretty
words, the robes, the colored candles we have clung to,
believing ceremony brings us good, or at least
brings us positive energy, good vibes, points towards
the karma higher evolved among us crave?
I take a deep breath, cross my fingers, hope for
some good to come from this day, look to
sunrise for light, socks for warmth,
peanut butter toast for peace.
-Cheryl A. Rice
*
Glenn Werner - He has written poetry and been part of the Hudson Valley community for a little over 15 years. His work has been published in Chronogram Magazine, The Waywayanda Review, The River Reporter's Literary Gazette, Up The River, A Clean, Well Lighted Place, 4th Street, Snow Monkey, and Home Planet News where his poem "Anfortas Waiting" was nominated for a Pushcart Prize. He is a member of the board for the Calling All Poets Series in Beacon, NY.
In The Blitz
When her city seethed,
a furnace breathing in
homes and lives and dreams
breathing out their husks
seared and twisted,
When friends were lost
night after night
alone or in pairs
drawn into silence
by sirens and thunder
When she held her fathers hand
as he slipped away,
brought down
by the pounding
of the night.
Did she dare hope
to have children to tell?
Did she grieve
knowing that if she did
this would be her story?
-Glenn Werner
***
Developing 2015 Schedule all readings at Golden Notebook (Upstairs)
01/January 10th – Ken Holland; Perry S. Nicholas (postponed)
02/February 14th – Cheryl Rice; Glenn Werner
03/March 14th – Leonard Brown; Perry S. Nicholas
04/April 11th – Richard Parisio; Sabrina Miller
05/May 9th – Christian Ortega; Victoria Sullivan
06/June 13th – Andy Clausen; Pamela Twining
07/July 11th – Donald Lev; Lucia Cherciu
08/August 8th – Kathy Z. Price; Sharon Gannon
09/September 12th – Kenneth Salzmann; TBA
10/October 10th – Barbara Ungar; John Amen
11/November 14th – Marcia Slatkin; TBA
12/December 12th – George Wallace; TBA and Annual Business Meeting

Also, why not become a 2015 Member of the Woodstock Poetry Society & Festival?
Membership is a nominal $15 a year. (To join, send your check to the Woodstock Poetry Society, P.O. Box 531, Woodstock, NY 12498. Include your email address as well as your mailing address and phone number. Or join online at: www.woodstockpoetry.com/become.html). Your membership helps pay for meeting space rental, post-office-box rental, the WPS website, and costs associated with publicizing the monthly events. One benefit of membership is the opportunity to have a brief biography and several of your poems appear on this website.