Woodstock Poetry Society
Featured Reading and Open Mike
Saturday, January 14th, 2017 at 2pm
Golden Notebook (Upstairs)

Elizabeth J. Coleman
Lee Slonimsky
Poets Elizabeth J. Coleman and Lee Slonimsky will be the featured readers, along with an open mike when the Woodstock Poetry Society & Festival meets at Golden Notebook (Upstairs), 29 Tinker Street on Saturday, January 14th, 2017 at 2pm.

Note: WPS&F meetings are held the 2nd Saturday (2pm) of every month at Golden Notebook (Upstairs).

Golden Notebook (Upstairs)
29 Tinker Street
Woodstock, NY 12498
www.goldennotebook.com
845-679-8000

The reading will be hosted by poet Phillip X Levine. All meetings are free, open to the public, and include an open mike.

*
Features:

Elizabeth J. Coleman - Elizabeth J. Coleman is the author of The Fifth Generation (Spuyten Duyvil Press, 2016) and Proof (Spuyten Duyvil Press, 2014), two poetry collections. Proof was a finalist for the University of Wisconsin Press' Brittingham and Pollak prizes. She has also written Let My Ears Be Open (Finishing Line Press, 2013) and The Saint of Lost Things (Word Temple Press, 2009), two chapbooks of poems. Elizabeth is the translator into French of poet Lee Slonimsky's Pythagoras in Love/Pythagore, Amoureux, a bilingual collection of sonnets (Folded Word Press, 2015). Elizabeth's poetry has been published in numerous journals, and her poems appear in The Bloomsbury Anthology of Contemporary Jewish American Poetry, and Poetry in Medicine Anthology (Persea Books 2014). She received her MFA in Writing from Vermont College of Fine Arts in 2012. Elizabeth is also an attorney. She can be visited on the Web at www.elizabethjcoleman.com.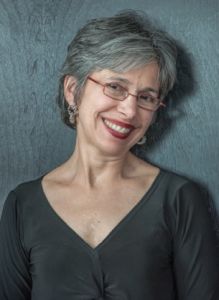 One Way of Looking at Grace

For 150 million years birds saw
their reflections only in the sea,
but now the last typewriter repair
shop in New York is going out
of business, and monk parrots
nest in Sheepshead bay. Still
that fire escape casts a lovely shadow,
the way the wheel of a slow-moving
bicycle seems to slow time,
gorillas stay up all night to groom
their dead, and a woman in Ohio
who'd been laid off gave every building
in her town a new coat of paint.
What's your name? I asked
the woman at the post office
who takes my packages
and tells me about her cruises
to the Bahamas with her mother
and sister, and how much they love
the all-you-can-eat buffet.
Grace, she said, I thought you knew.

-Elizabeth J. Coleman, 2016 (from The Fifth Generation, Spuyten Duyvil Press, 2015, originally appeared in the journal Per Contra).

*

Lee Slonimsky - Lee Slonimsky writes most of his poems nowadays while walking in Woodstock. You can find more details at the following link on the website of fabulous writer Will Nixon:

http://willnixon.com/insights/lee-slonimsky

Lee's latest collection is Consulting with the Swifts: New and Selected Poems 1982-2016, from Spuyten Duyvil Press in New York City, with a preface by noted poet Rachel Hadas. Lee's work has appeared in Angle (UK), Best of Asheville Poetry Review, The Carolina Quarterly, Connecticut Review, Measure, The New York Times, New Ohio Review, North Dakota Quarterly, Per Contra, Poetry Daily, 32 Poems, and Valparaiso Poetry Review. Lee's poems have received seven Pushcart Prize nominations, and one for Best of the Web.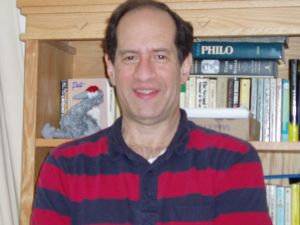 Lion, Gnat

Complexity determines everything,
and is the universe's one true love.
The first four-legged whale is primitive:
come back in thirty million years and find
two dozen species, wide variety
of fin and jaw, of size, even of mind;
while glossy fin is supple arm, is wing,
blue-feathered now, aloft. (The sky its sea.)
Complexity's the language of pure change;
the lust of molecules to rearrange
themselves quite differently: as lion, gnat.
As white dwarf star, as rushing stream; as Alps.
As backyard in East Acton: swallow's loops.
Flux is the core of steel no matter what.

-Lee Slonimsky (Angle, Issue 8)

*

Developing WPS 2017 Schedule - all readings at Golden Notebook (Upstairs)

01/January 14th – Elizabeth J. Coleman; Lee Slonimsky
02/February 11th – Janet Hamill; Pauline Uchmanowicz
03/March 11th – Perry Nicholas; Peter Coco
04/April 8th – Matthew J. Spireng; Richard Levine
05/May 13th – Joel Lewis; Kate Reese Hurd
06/June 10th – Karen Corinne Herceg; Mike Jurkovic
07/July 8th – Donald Lev; Howard J. Kogan
08/August 12th – Paul Nash and the "Palisades Poets"
(John J. Trause, Denise La Neve, Josh Humphrey, Susanna Rich, Mort Rich, ...)
09/September 9th – Mary Makofske; TBA
10/October 14th – John Amen; Ken Holland
11/November 11th – Cate McNider; Laurence Carr
12/December 9th – Dante Kanter; Otis Kidwell Burger; and Annual Business Meeting

Also, why not become a 2017 Member of the Woodstock Poetry Society & Festival?

Membership is $20 a year. (To join, send your check to the Woodstock Poetry Society, P.O. Box 531, Woodstock, NY 12498. Include your email address as well as your mailing address and phone number. Or join online at: www.woodstockpoetry.com/become.html). Your membership helps pay for meeting space rental, post-office-box rental, the WPS website, and costs associated with publicizing the monthly events. One benefit of membership is the opportunity to have a brief biography and several of your poems appear on this website.