Woodstock Poetry Society
Featured Reading and Open Mike
Saturday, May 13th, 2017 at 2pm
Golden Notebook (Upstairs)

Joel Lewis
Kate Reese Hurd
PoetJoel Lewis and author Kate Reese Hurd will be the featured readers, along with an open mike when the Woodstock Poetry Society & Festival meets at Golden Notebook (Upstairs), 29 Tinker Street on Saturday, May 13th, 2017 at 2pm.

Note: WPS&F meetings are held the 2nd Saturday (2pm) of every month at Golden Notebook (Upstairs).

Golden Notebook (Upstairs)
29 Tinker Street
Woodstock, NY 12498
www.goldennotebook.com
845-679-8000

The reading will be hosted by poet Phillip X Levine. All meetings are free, open to the public, and include an open mike.

*
Features:

Joel Lewis - Joel Lewis's latest book, My Shaolin, is a book-length poem that serves as a psychogeographic investigation of the southernmost portion of the New York Archipelago, Staten Island. According to poet/anthologist Trace Peterson "This commuter poem evokes big questions such as: what do we really take away from an experience of place in language, are we always just visiting and do we ever really get there?" Previous books include: North River Rundown (2013), Surrender When Leaving Coach (2012), Learning From New Jersey (2007), Vertical's Currency (1999) and House Rent Boogie (1992), winner of the second (and last) Ted Berrigan Memorial Award. He edited Bluestones and Salt Hay, an anthology of contemporary NJ poets, as well as editing Reality Prime, the selected poems of Walter Lowenfels and On The Level Everyday, the selected talks of Ted Berrigan. A social worker by day, he has taught creative writing at the Poetry Project, The Writer's Voice and Rutgers University. And, for better or worse, he initiated the ill-fated New Jersey Poet Laureate position that was such a headache for Amiri Baraka. With his wife, Rutgers University cinema professor Sandy Flitterman-Lewis, he resides in Hoboken.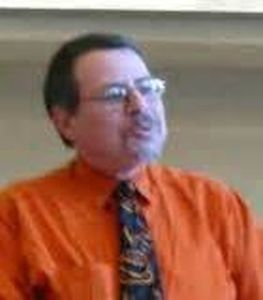 Burnt Deli

Every single TV head
is talking "missing jet"
when all I can think about
is what fits
into the empty mitts
of dreamers.

In a shtetl long ago,
Jerome Rothenberg
told me: "A bad anthology
of Jewish poetry is like a burnt deli;
the waiters are slow, the Cel-ray is warm
and the smell of charred brisket
torments you."

Oy. early morning's fading dusk refuses
to pause. A bomb-sniffing dog
checks out my duck bag
and sends me on my way
across the blemished
waves of Buttermilk Channel.

Soon, Noah will haunt the screens
along with the scary
half-angel/half-guy Nephillim.

So, what shul did Noah
pay his Temple building fund dues to….?

"Don't be silly, Yussef," Jerry told me
as he unwrapped his tefillin, "You see,
Noah was not burdened the way
we are: he was a pre-Jew, thus exempt
from the things that troubles us Yids."

-Joel Lewis

*

Kate Reese Hurd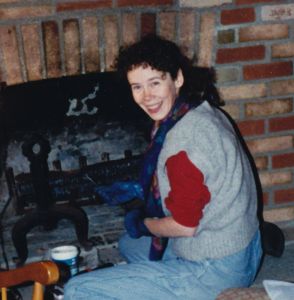 Kate Reese Hurd is author of the pithy poetic primer on the speech sounds, The Speech Sound Etudes, Volume I, Revelations of the Logos, subtitled, Poetic Miniatures for Sounding our Language: A Body of Speech-Work for Speakers, Actors, Eurythmists, Poets, Writers, Singers, Teachers.... Her two companion booklets to this volume are: A Quartet of Articles on Eurythmy and Speech-Work (articles she has published in the Eurythmy Association of North America Newsletters) and The Speech Sound Etudes: Feeling the Gestures… (a detailed professional report on her work which is also posted at the EANA website).

Kate holds degrees in English literature and music and is a graduate of the four-year program in eurythmy in Spring Valley NY. The ground-breaking, trail-blazing work she has been doing with the speech sound etudes and the characteristic movement-urge or 'gesture-impulse' possessed by each sound draws on all three of these sensitivities. The direct experience of these distinct speech sound gesture-impulses restores ever-fresh life to the spoken word, and it makes an objective and sure foundation for the expression of poetry through eurythmy movement possible. The etudes Kate composes are poetic miniature verses for each of the vowels and consonants we can encounter in our language. Her book contains fifty-two sets of etudes plus a few variants (and a glossary and much more).

For a while now, Kate has been coming out of her High Falls NY studio to share her work at poetry gatherings. She takes her listeners on journeys through the sound-scape architecture of our language via the etudes, which one of her hosts called "ebullient." When the consonants sound out in alliterative repetition and the vowels sing out as strings of assonance, the rhythms, diverse moods and qualities of energy are contagious! Besides presenting sound-scape journeys, Kate's recitations of poems bring forth their innate sound-moods, and she tunes listeners' ears to these by speaking etudes as frames before and after each poem. One of her hearers told her, "you must keep doing what you're doing!" No problem! In this Woodstock Poetry Society presentation she will take listeners on sound-scape journeys and show how the gesture-impulse movements for some of the sounds arise; and she will recite Dylan Thomas's intensely beautiful poem that describes his childhood in Wales with near ecstasy, "Fern Hill."

Kate has a page at our Woodstock Poetry Society website: www.woodstockpoetry.com/member-poems/KHurd.html

Vowels:
Plumed kook-troupes cruise dune-routes new moons, nude – who knew?

Puck's lush runs flood the dusk, rush from hummock to hut – hush!

Ferg's bird murmured, churred, "Spur Earth's birth! Nurture verve, mirth!"

Ghost moan-groans cloak those cold tholos groves. Hoooh!

Consonants:
Tentative turtles tiptoe to tall turreted towers.

Wise worthy witches warn of wicked warlocks, werewolves and weird wayward wizards warring: beware!

Really? Are reckless rascals running rampant, racing ratlike 'round rocky rubble?

Schuss-like Shenandoah showers shoot; sheen 'n shadows shift 'n shimmer.

Gargantuan gusty gales engulf gorges, gouge gullies.

Virile vengeful Visigoths vanquish invading Vinland Viking vandals.

Lazy loping laggard loiterers learn loathsome lessons late.

Misty moonlit mizzle made marvelous moss mounds moist. Magnificent!

Combination consonants – to be Etudes, Volume II:
Blimey! Bleating blabbermouth blowhards blurt bloopers and blat blow-by-blow blunderbuss blather.

Stalwart steedsmen stare, astonished at stately stags steeped in starlight, still as statues.

Vowel-to-consonant – to be Etudes, Volume III:
Endowed with a powdery shroud, a proud cloud-crowd bowed 'n plowed – how devilishly loud!

Lulu saw Jusef with an obtuse goose and a reclusive babirusa vamoosing to Yamoussoukro in a loose caboose to get some mousse? – sounds like Seuss, but abstruse!

The efficacy of effulgence and effeminate effusions is iffy; but effete effacing effluvium is not effective.

*

Developing WPS 2017 Schedule - all readings at Golden Notebook (Upstairs)

01/January 14th – Elizabeth J. Coleman; Lee Slonimsky
02/February 11th – Janet Hamill; Pauline Uchmanowicz
03/March 11th – Perry Nicholas; Peter Coco
04/April 8th – Matthew J. Spireng; Richard Levine
05/May 13th – Joel Lewis; Kate Reese Hurd
06/June 10th – Karen Corinne Herceg; Mike Jurkovic
07/July 8th – Donald Lev; Howard J. Kogan
08/August 12th – Paul Nash and the "Palisades Poets"
(John J. Trause, Denise La Neve, Josh Humphrey, Susanna Rich, Mort Rich, ...)
09/September 9th – Mary Makofske; TBA
10/October 14th – John Amen; Ken Holland
11/November 11th – Cate McNider; Laurence Carr
12/December 9th – Dante Kanter; Otis Kidwell Burger; and Annual Business Meeting

Also, why not become a 2017 Member of the Woodstock Poetry Society & Festival?

Membership is $20 a year. (To join, send your check to the Woodstock Poetry Society, P.O. Box 531, Woodstock, NY 12498. Include your email address as well as your mailing address and phone number. Or join online at: www.woodstockpoetry.com/become.html). Your membership helps pay for meeting space rental, post-office-box rental, the WPS website, and costs associated with publicizing the monthly events. One benefit of membership is the opportunity to have a brief biography and several of your poems appear on this website.