Woodstock Poetry Society
Featured Reading and Open Mike
Saturday, January 13th, 2018 at 2pm
Golden Notebook (Upstairs)

Philip Pardi
Sparrow

Poets Philip Pardi and Sparrow will be the featured readers, along with an open mike when the Woodstock Poetry Society meets at Golden Notebook (Upstairs), 29 Tinker Street on Saturday, January 13th, 2018 at 2pm.

Note: WPS meetings are held the 2nd Saturday (2pm) of every month at Golden Notebook (Upstairs).

Golden Notebook (Upstairs)
29 Tinker Street
Woodstock, NY 12498
www.goldennotebook.com
845-679-8000

The reading will be hosted by poet Phillip X Levine. All meetings are free, open to the public, and include an open mike.

*
Features:

Philip Pardi - Philip Pardi is the author of Meditations on Rising and Falling, which won the Brittingham Prize and the Writers' League of Texas Poetry Award. His most recent project, completed with the support of an NEA Fellowship, is a volume of translations entitled A Better Language: Selected Poems of Claudia Lars. He teaches at Bard College.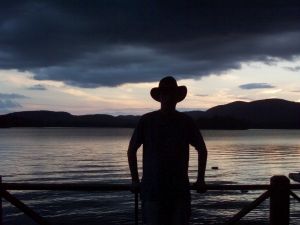 May Day, Managua, Nicaragua

It took spray paint (¡Que vivan los mártires de Chicago!) there to teach me the history of here.

-Philip Pardi

*

Sparrow - Sparrow lives with his wife Violet Snow in a trailer in Phoenicia, New York. His new favorite band is Nine of Swords. Download Sparrow's app, "Fake Wisdom," from iTunes. (There's a free 30 day trial!) His most recent book is a suspense-science fiction-romance-theology novel: The Double Dream of Spring: A Peg Sluice Mystery (cowritten with Mike Topp). https://www.amazon.com/Double-Dream-Spring-Sluice-Mystery-ebook/dp/B01MRU570L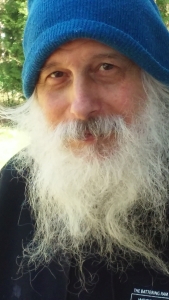 September, 1986

Searching for wisdom,
I found a good bakery.

-Sparrow

*

Developing WPS 2018 Schedule - all readings at Golden Notebook (Upstairs)
All of 2018 Events: Events

01/January 13th - Philip Pardi; Sparrow
02/February 10th - Frank Boyer; Philip Fried
03/March 10th - Cheryl Rice; Guy Reed
04/April 14th - Donald Lev; Mary Leonard
05/May 11th - Judith Saunders; Lucia Cherciu
06/June 9th - Dennis & Justin Bressack
07/July 14th - Therese L. Broderick; TBA
08/August 11th - TBA
09/September 8th - Catherine Arra; TBA
10/October 13th - Barbara Elovic; Carl Rosenstock; Richard Levine
11/November 10th - TBA
12/December 8th - TBA and Annual Business Meeting

Also, why not become a 2018 Member of the Woodstock Poetry Society?

Membership is $20 a year. (To join, send your check to the Woodstock Poetry Society, P.O. Box 531, Woodstock, NY 12498. Include your email address as well as your mailing address and phone number. Or join online at: www.woodstockpoetry.com/become.html). Your membership helps pay for meeting space rental, post-office-box rental, the WPS website, and costs associated with publicizing the monthly events. One benefit of membership is the opportunity to have a brief biography and several of your poems appear on this website.

(click here to close this window)