Woodstock Poetry Society
Featured Reading and Open Mike
Saturday, February 10th, 2018 at 2pm
Golden Notebook (Upstairs)

Frank Boyer
Philip Fried

Poets Frank Boyer and Philip Fried will be the featured readers, along with an open mike when the Woodstock Poetry Society meets at Golden Notebook (Upstairs), 29 Tinker Street on Saturday, February 10th, 2018 at 2pm.

Note: WPS meetings are held the 2nd Saturday (2pm) of every month at Golden Notebook (Upstairs).

Golden Notebook (Upstairs)
29 Tinker Street
Woodstock, NY 12498
www.goldennotebook.com
845-679-8000

The reading will be hosted by poet Phillip X Levine. All meetings are free, open to the public, and include an open mike.

*
Features:

Frank Boyer - Frank Boyer began writing poetry in his early 20's, and has one way or another kept his hand in ever since. He has published one chapbook of early poems, Jumping Out of My Skin, in 2009 and is presently working on a book of five long poetic texts that retell/reuse the Orpheus and Osiris myths. He is also collaborating across the boundary that seems to separate the realm of the living from that of the dead, by rewriting/editing poems his father wrote throughout his life. Back in the day, he participated in the performance art scene in New York City. He presently teaches art-related subjects that use and examine the interface between word and image or object.

At one point in his poetic life, he wrote in a bio that he had "scattered unfinished heroes across the landscape." But that, again, was "back in the day." Now he follows the advice of Voltaire's Candide, and tries to cultivate his own garden, while doing what he can to make the world a better place for all sentient beings. He owes everything he is and does that is worthy of notice to others, living and dead, who have taught, fostered, and guided him, and seeks to always remember to express and live in the spirit of gratitude.

He is always happy to be where poetry is being written or read.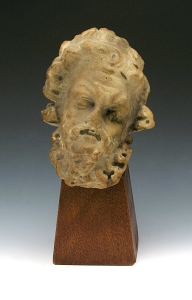 Mystery

Lost in a lake we found it,
tangled in the duckweed:
a newspaper bundle, bound with twine.

Rasping your fingers raw,
you tore the water's soggy gift open.

Out tumbled arms and legs--
a murdered doll,
water-scarred, rubber bands
cutting her flesh, blue-painted eyes peeling,
in her forehead,
a heart
cut.

Leaning against me,
your left hand on my shoulder,
reaching out across my arm,
very, very carefully,
you touched
the heart

-Frank Boyer

*

Philip Fried - Thomas Lux wrote, "I love Philip Fried's elegant quarrels with the cruelty and ignorance of the world or, more precisely, its inhabitants...." Fried's most recent book of poetry, his seventh, is Squaring the Circle (Salmon Poetry, Ireland, 2017). Poems from that volume appear on-line at the following sites:

• https://www.poetryfoundation.org/poetrymagazine/poems/57051/squaring-the-circle
• http://poems.com/poem_print.php?date=17376
• http://www.versedaily.org/2017/thqumeofevli.shtml

In addition, the Guardian (UK) selected the poem "Yoga for Leaders and Others" from that book for its Poem of the Week feature in November, 2017. Personal Web site: www.philiphfried.com.s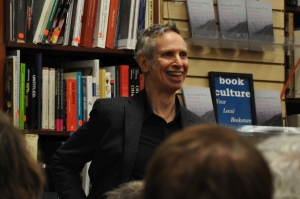 Prequel (from Squaring the Circle)

Who hath put wisdom in the inward parts?
—Book of Job

Take a seat. All you need to know is, I am
The DA, judge, and jury in one, a justice
System. I investigate even nano-whispers
Of complaint about providing prey to raptors,
And I'll say, though it hardly needs to be said, I'm invested
With breathtaking powers, etc.

Why did you flee into the wilderness
Of your cerebrum? Nevermind. Every obscure
Clearing can be accessed by divine
Megaphone and floodlit by the Logos.
How did we track you? I hear it all, every bit
Of the planet's chatter. News and newsleaks, sexting,
Conspiracies, the wind colluding with leaves.
I am sui generis and omni-aural
As well as omniscient and omnipotent.

And you've become a person of interest, a notable.
Right to remain silent? We're not a procedural!
Of course. You can make more than one call. Reach out.
But would even a mafia mouthpiece dare to plead
For a human speck in the Court of the Absolute?

Where were you at the time of the classified
Incident? Don't tell me you were just doodling
With syntax. You devised a silent soliloquy
Of feeble, sulky dissent. Your speech, from a tangle
Of neurons, flowered into orchids like justice,
Or nettles like motherfucker. But the mind
Is a leased wilderness, whose excitable cells
Can be tapped.
Here's the plea deal, you'll act as my witness:
Rehearse the authorized narrative, rescind
Your complaint, endorse my initiative to feed
The raptor, and bow to my superior terror.
I want to know everything I already know.
Stand up. Begin with the voice from the whirlwind …

-Philip Fried

*

Developing WPS 2018 Schedule - all readings at Golden Notebook (Upstairs)
All of 2018 Events: Events

01/January 13th - Philip Pardi; Sparrow
02/February 10th - Frank Boyer; Philip Fried
03/March 10th - Cheryl Rice; Guy Reed
04/April 14th - Donald Lev; Mary Leonard
05/May 11th - Judith Saunders; Lucia Cherciu
06/June 9th - Dennis & Justin Bressack
07/July 14th - Therese L. Broderick; TBA
08/August 11th - TBA
09/September 8th - Catherine Arra; TBA
10/October 13th - Barbara Elovic; Carl Rosenstock; Richard Levine
11/November 10th - TBA
12/December 8th - TBA and Annual Business Meeting

Also, why not become a 2018 Member of the Woodstock Poetry Society?

Membership is $20 a year. (To join, send your check to the Woodstock Poetry Society, P.O. Box 531, Woodstock, NY 12498. Include your email address as well as your mailing address and phone number. Or join online at: www.woodstockpoetry.com/become.html). Your membership helps pay for meeting space rental, post-office-box rental, the WPS website, and costs associated with publicizing the monthly events. One benefit of membership is the opportunity to have a brief biography and several of your poems appear on this website.

(click here to close this window)