Woodstock Poetry Society
Featured Reading and Open Mike
Saturday, April 14th, 2018 at 2pm
Golden Notebook (Upstairs)

Donald Lev
Mary Leonard

Poets Donald Lev and Mary Leonard will be the featured readers, along with an open mike when the Woodstock Poetry Society meets at Golden Notebook (Upstairs), 29 Tinker Street on Saturday, April 14th, 2018 at 2pm.

Note: WPS meetings are held the 2nd Saturday (2pm) of every month at Golden Notebook (Upstairs).

Golden Notebook (Upstairs)
29 Tinker Street
Woodstock, NY 12498
www.goldennotebook.com
845-679-8000

The reading will be hosted by poet Phillip X Levine. All meetings are free, open to the public, and include an open mike.

*
Features:

Donald Lev - Donald Lev was born in New York City in 1936. He attended Hunter College, worked in the wire rooms of the Daily News and New York Times, and then drove a taxi cab for 20 years (with a 6-year hiatus in which he ran messages for, and contributed poetry to, The Village Voice and operated the Home Planet Bookshop on the Lower East Side). His earliest poems appeared in print in 1958 and he started his first small press magazine, HYN Anthology, in 1969. Among his honors have been a Madeline Sadin Award from New York Quarterly in 1973 and a Life Time Achievement Award from the Catskill Reading Society/Outloudbooks in 2003. He was Distinguished Visiting Poet for the Northeast Poetry Center in Sugar Loaf, NY in July of 2012. In 2008 Outloudbooks brought out his The Darkness Above: Selected Poems 1968-2002 a sampling from the first four decades of his writing. A chapbook, Only Wings: 20 Poems of Devotion was published in 2010 by Presa Press in Michigan, and a new collection, A Very Funny Fellow, was brought out by NYQ Books in February, 2012. Another book, Where I Sit, was published by Presa Press in 2015, and his latest collection, Focus, was issued in 2017 by NYQ Books. His brief underground film-acting career pinnacled with his portrayal (he wrote his own lines) of "The Poet" in Robert Downey Sr.'s 1969 classic Putney Swope. He lives in High Falls, NY, where he publishes the literary tabloid Home Planet News (online at: http://www.homeplanetnews.org/), which he and his late wife Enid Dame founded in 1979.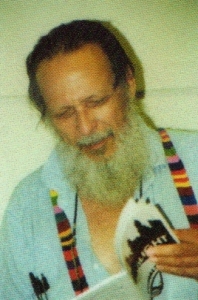 Malbec

"Don't cry for me Bensonhurst…"
Parodied my friend Mike Devlin
To the sound of Patti LuPone
Coming off the Cedar Tavern's juke box
Once again, hilariously, in my memory;
Prodded by this red, almost black,
Wine from Argentina, called Malbec.

It was a wine I at first disliked: a stone impediment
Promising what it would not permit.
Then I discovered it demanded contemplation
For its rewards. And so Argentina
Has arisen in my thoughts: the friendly Fascism,
The hidden Nazis, the Dirty War.

And the small dark vulnerable grapes
Grown on the slopes of the Argentine Andes.

-Donald Lev

*

Mary Leonard - Mare Leonard lives in an old school house overlooking The Rondout Creek. Away from her own personal blackboard, she teaches through the Institute for Writing and Thinking and the MAT program at Bard College. She has published four poetry chapbooks and was a finalist in last year's NY State Di Biase contest. Some of her latest publications appear in the Vietnam poetry publication from Perfume River, Rats Ass Review, Figroot, Sweet Tree, Eunoia and in the British publication: Journal of Arts&Letters
Her new website is: www.mareleonard.com.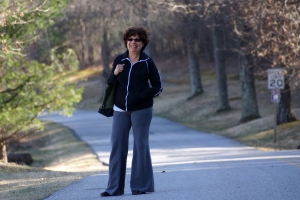 An Old New Yorker Comes to the Aid of the Los Altos Rich

At Starbucks in Cupertino I order an Iced Coconut Cold Brew.
The blonde woman ahead of me also orders one, Grande.

The young folks all order from their mobile apps.
At the pickup station it's a sea of cold brews.

The blonde woman turns to ask about post office hours.
"I don't live around here but I'd guess 8."

"Do you live in Calif?"
Yes, in the Hills.

I know that's code for uber rich,
like I know Tall means small, Grande medium

But of course I don't say "Oh The Los Alto Hills,
you must be rich." I only comment

about it being cool up in the hills
since the beastly heat wave circles
Silicon Valley. 96 today.

The blond woman says, We have critters, all over.
critters? I imagine coyotes, mt. lions.

She says, "Rats, tons of rats eating
our car wires. We leave our car hoods open."

I decide to drive to The Los Altos Hills
with hundreds of Grande Iced Coconut Cold Brews,

Tuck them around the locked gates
to satisfy the rats and congratulate

myself for calling ahead on my new Starbucks App.

-Mary Leonard
Will be published this spring in Rats Ass Review

*

Developing WPS 2018 Schedule - all readings at Golden Notebook (Upstairs)
All of 2018 Events: Events

01/January 13th - Philip Pardi; Sparrow
02/February 10th - Frank Boyer; Philip Fried
03/March 10th - Cheryl Rice; Guy Reed
04/April 14th - Donald Lev; Mary Leonard
05/May 11th - Judith Saunders; Lucia Cherciu
06/June 9th - Dennis & Justin Bressack
07/July 14th - Therese L. Broderick; TBA
08/August 11th - TBA
09/September 8th - Catherine Arra; TBA
10/October 13th - Barbara Elovic; Carl Rosenstock; Richard Levine
11/November 10th - TBA
12/December 8th - TBA and Annual Business Meeting

Also, why not become a 2018 Member of the Woodstock Poetry Society?

Membership is $20 a year. (To join, send your check to the Woodstock Poetry Society, P.O. Box 531, Woodstock, NY 12498. Include your email address as well as your mailing address and phone number. Or join online at: www.woodstockpoetry.com/become.html). Your membership helps pay for meeting space rental, post-office-box rental, the WPS website, and costs associated with publicizing the monthly events. One benefit of membership is the opportunity to have a brief biography and several of your poems appear on this website.

(click here to close this window)